Hello, I am
Abdalrhman M. Alkady
Passionate, Creative, Responsible Leader
I'm working as
Back-End Dev.
UI/UX Dev.
Graphic Designer
Flutter Dev.
IT Supervisor
Technical Supporter
About Me
Abdalrhman M. Alkady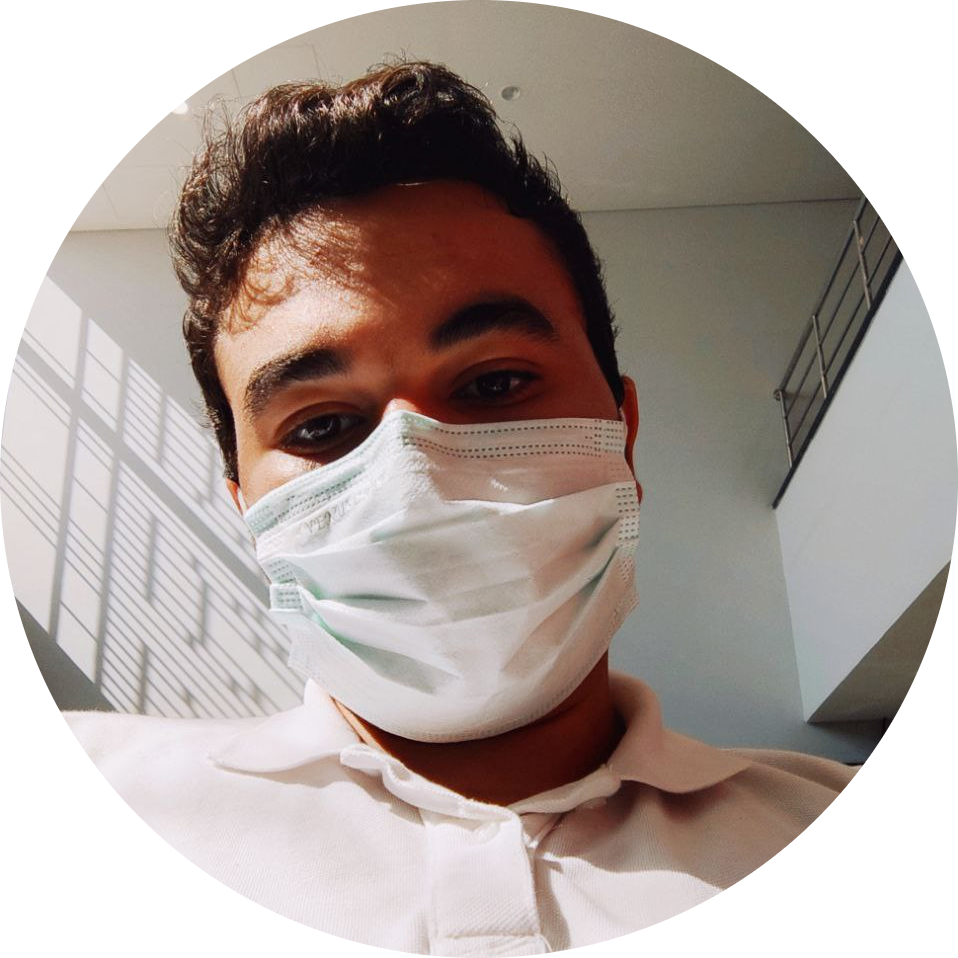 Abdalrhman M. Alkady Cairo, Egypt
as a software engineer and designer, I am passionate about leveraging technology to drive organizational success. With extensive experience in coding, programming, and software development, as well as graphic design and web development, I am committed to creating innovative and reliable systems that meet a company's unique needs. Through my involvement in various programs and initiatives, I have honed my leadership and communication skills, enabling me to manage teams and work collaboratively with diverse groups of professionals. Looking to the future, I am excited to continue pursuing my interests in back-end web development and AI, as I work towards creating cutting-edge solutions that positively impact individuals and businesses.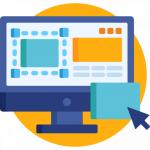 Web Development
Develop, structure and maintain the branding or system websites whether Front-End or Back-End. Additionally, update those websites and live with the most efficient SEO, visually interesting pages, and user friendly responsive designs.
System Administration
Maintenance and upkeep of servers to ensure that the internal and external systems are secure, live and protected from breaches and viruses. As a system admin I am the Guard of the organization data, clouds and servers.
Mobile development
Developed mobile app solutions from scratch self based or with API made by me, or based on client websites data or API, utilizing cross-platform tools and frameworks to create intuitive and user-friendly experiences for iOS and Android platforms.
IOT Services
Developed IoT solutions for clients utilizing industry-standard hardware and software tools, providing end-to-end services that range from development and prototyping to deployment and maintenance and so on.
Ideas
Planning
Development
Testing
As Abdalrhman's school IT coordinator, I have worked closely with him over the past two years as he was the IT team leader due to his extraordinary skills with computer and all their stuff. Abdalrhman showed excellent communication skills and consistently exceeded his age. He proved advanced skills as he helped me establishing the school's internet as well as sustaining it. He is diligent, a hard worker, and always passionate about what he does. He is charismatic and well-spoken on a personal level, both qualities that have served him well in his role as IT team leader. He has my highest recommendations.
We chose Abdalrhman to work with us at Ignite Obour STEM as a Graphic designer and Technical supporter. During his interview, HR asked him about his interests and skills. He replied, "my skills are my goals, I improved myself in many fields, but I found myself in the field of creativity The HR decided to utilize his skills by hiring him in two committees, the graphic design, and Technical support. He showed us that he is marvelous in both committees. He built many fabulous designs for our social media and shared building our website and constructing its design. He proved that excellent work comes from imagination and dreams. He said "I started to learn more about cybersecurity, Artificial intelligence, and discovered that technology is the future."
I know Abdalrhman for three years, and I am delighted to work with him. He is a very ambitious, Hard Worker and always develops from himself. He is a great IT & Web Developer with fantastic experience, and I am very proud of his efforts.
Abdalrhman has a deep passion for Computer Science. He is one of the most exceptional high boards Member I have encountered in the IYNA Obour STEM Chapter. Abdalrhman is a wise, sharp, quick individual to gives a specific task before the required deadline and being a cooperative teammate. During his time here, he played an essential role in designing the website. He is an exceptional candidate, one that would contribute significantly to any program. He has my highest recommendations.
Resume
My Professional Resume
Education
Background History
Aug 2018 - Aug 2021

STEM OBOUR

Sep 2021 - Currently

FACULTY OF COMPUTER AND A.I.

I am currently pursuing a degree in Computer Science and Artificial Intelligence at the University of Sadat City. My coursework includes a variety of topics such as programming, data structures, algorithms, machine learning, and natural language processing. Through my studies, I have gained a deep understanding of computer systems and their applications, as well as the ability to think critically and solve complex problems. I am excited to continue learning and applying my skills in the field of technology.

Licenses & Certifications

You can check all my Certificates and Honors on my LinkedIn account or by downloading my C.V PDF file 😊.
Apr 2020 - Currently

CEO & Founder - Phoenix Tech's

Leading Company Employees. Develop Websites, Mobile Apps, AI Applications and IOT Systems. Manage all Technical Tasks at the company with the employees.

Feb 2023 - Currently

Eraasoft - Internship - Back End Engineer

During my two-month internship as a back-end engineer at Eraasoft, I had the opportunity to work on various projects and gain hands-on experience with the latest web development technologies. I worked under the guidance of experienced senior engineers and collaborated with other members of the development team to design and implement software solutions. One of my main tasks during the internship was to develop and maintain the company's web-based applications using PHP, Laravel, and MySQL. I also participated in code reviews, testing, and debugging of the applications, ensuring that they met the company's high standards for quality and performance. In addition to the technical work, I had the opportunity to attend team meetings, participate in discussions about project requirements, and learn about the company's development processes and tools. The internship provided me with valuable experience that helped me develop my skills as a back-end engineer and prepared me for future career opportunities in the field.

Mar 2020 - Mar 2021

GRAPHIC DESIGNER - IGNITE OBOUR

Make Posters Design

Feb 2020 - Jul 2021

INSTRUCTOR - ROBOTICERS

Teach Students Arduino & Robotics.

Jul 2020 - Jul 2021

Member Of Tech Staff - TEDxYouth@IsmailiaSTEM

Manage The Team Website.

Apr 2020 - Mar 2021

Head of IT & Web Dev. Committee - MEDIOMENA

Manage The Team Website. Lead Web Commitee.

Sep 2018 - Jan 2021

IT & CTO - OBOUR STEM SCHOOL

Manage The School Website. Control The Server & School Network. Manufacturing The School Infrastructure and Network. Helped Grade 10 students at the summer camp to prepare them to use the laptops and the school System & Network.

Feb 2022 - Currently

Head of I.T. Committee - Enactus Banha University

Manage Website. Lead IT Commitee.

Feb 2022 - Currently

Head of I.T. Committee - TEDx@Banha University

Lead I.T. committee, Manage Team Website and review technical tasks.

Jul 2020 - Jul 2021

Head of I.T. Dep. - IYNA OBOUR CHAPTER

Manage The Team Website. Lead IT Commitee.
Networking & System Admin
System Adminstration
Windows Server - Linux Servers
78%
Coding Skills
Web Dev. (Front-End)
HTML5 - CSS3 - Bootstrap - JS
88%
Web Dev. (Back-End)
PHP - Laravel - MySQL - APIs
75%
C++ (Problem Solving)
86%
Portfolio
Some of my work that was implemented in all services
All
Designs
Apps
Websites
3D Projects
Pricings
Easy Pricing Process
Contact Me
Need Some Help!
Contact Us
Banha, Egypt

+20 106 968 3986

+20 155 639 6988
Follow Me
Appointments
Check my availability and request an appointment
My AppointmentsBefore booking an appointment please check my availability
Saturday:

8:30 AM - 3:30 PM

Sunday:

8:30 AM - 3:30 PM

Monday:

8:30 AM - 3:30 PM

Tuesday:

8:30 AM - 3:30 PM

Wednesday:

8:30 AM - 3:30 PM

Thursday:

8:30 AM - 3:30 PM

Friday:

8:30 AM - 3:30 PM